The final city I visited in Europe was The Hague. My host and I arrived into the Centraal station quite late on a wet evening. We then quickly took our bags to my host's apartment and headed out for dinner. After a few beers we called it a night in preparation for a big final day in Europe and a very long flight home.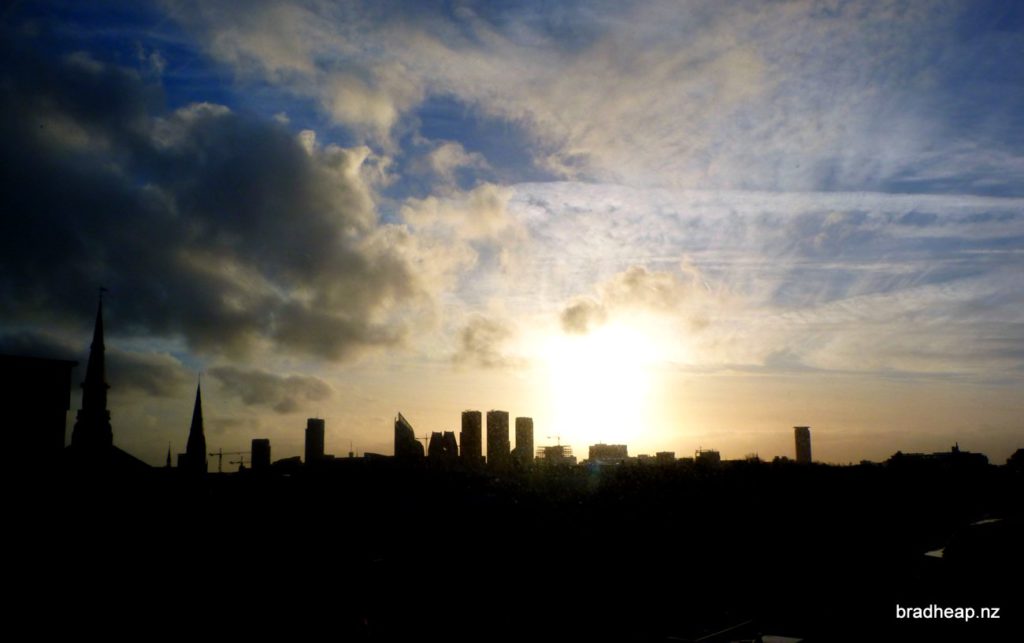 The following morning came with a beautiful dawn and we headed out fairly early to explore the city. By 11am we had seen much of the central city including the royal palace and houses of Parliament. A particular highlight for me was finding a Zeeland flag because you can't have a New Zealand without first having an original to name it after. As it was such a beautiful day we decided to catch a tram to the beach at Scheveningen.
I was rather excited to have reached the North Sea. Despite this, my host (a local) was very apologetic for it not being as beautiful as Bondi. We then walk along part of the beach, checked out some interesting sculptures and had fish and chips for lunch – perfect.
In the mid-afternoon my friend needed to complete some work so I headed off on my own to explore the Peace Palace and a little more of the city. It was then time to head to the airport and begin the long journey back to Australia.