Our trip to see Mount Fuji was not planned. Much like the rest of our trip, we decided what to do each day, while eating breakfast. By the time we had decided we were going to go to Mount Fuji it was around midday and we quickly hoped on a train from Tokyo to Hakone-Yumoto.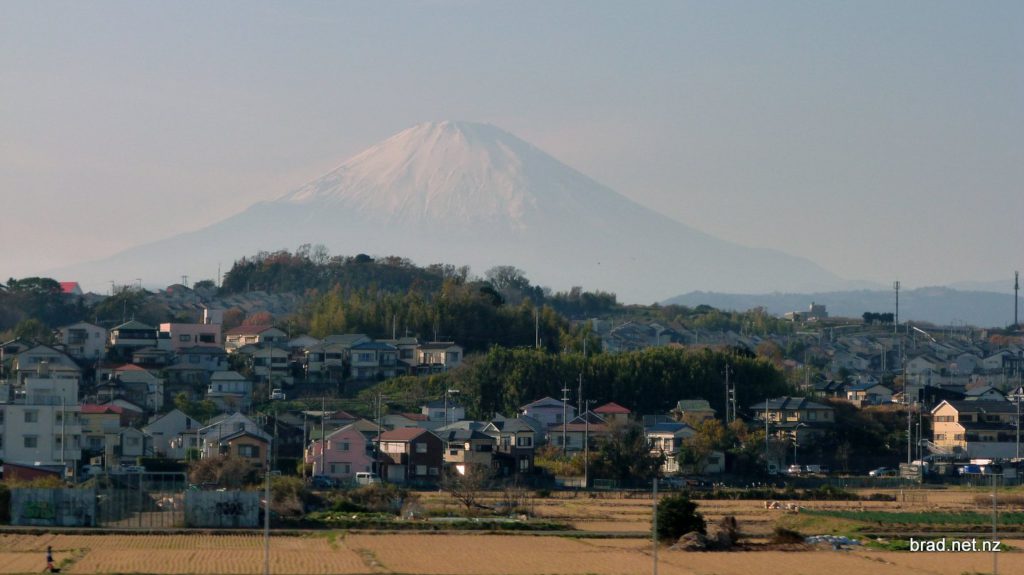 While on the train we quickly planned out the rest of the day, essentially a very rushed tour of the sites of the area around Hakone.
First, we got on a bus from the train station to Moto-Hakone on the shores of Lake Ashi (Ashino-ko).
We then boarded a pirate themed ship to travel across the lake to Tōgendai.
As we crossed the lake we were fortunate to get a postcard perfect view of Mt Fuji.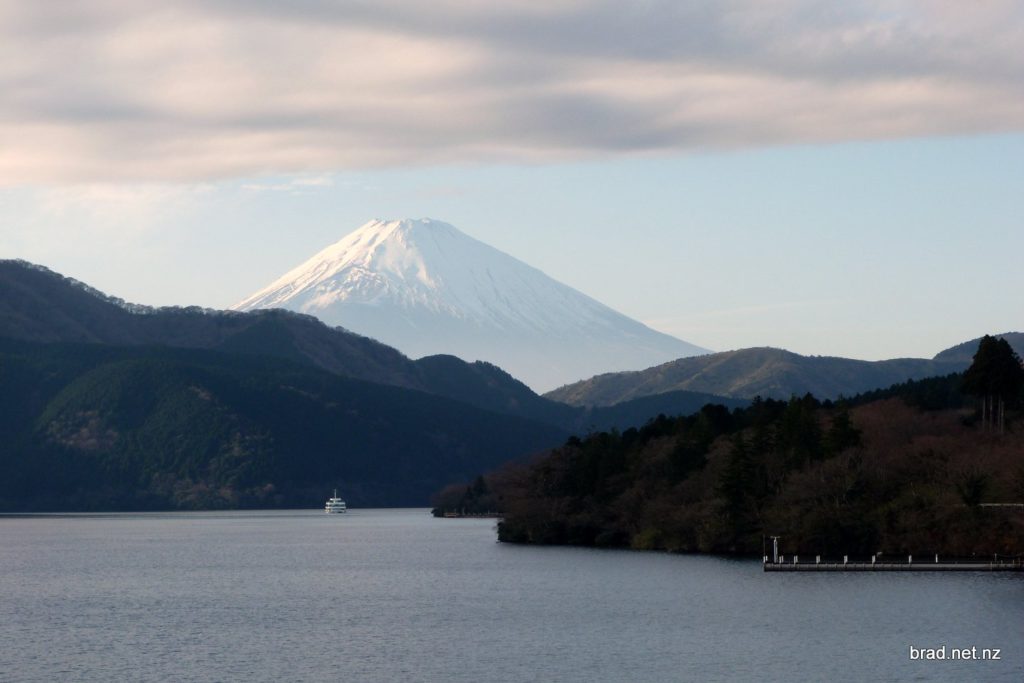 Once we arrived in Tōgendai we had to very quickly get on the cable car that went up and over Ōwakudani, as the sun was beginning to set and the attractions were beginning to close. Nevertheless we enjoyed the view from the cable car as Mt Fuji became covered in cloud, and we took in the smell of the sulphur from the volcanic landscape below the cable car.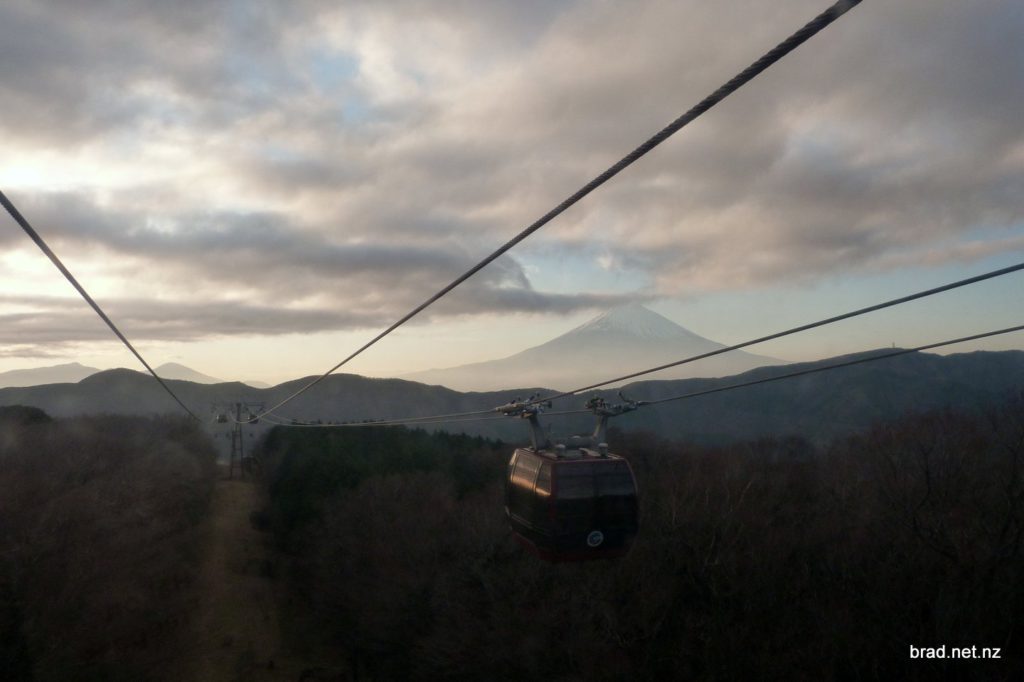 After arriving at the other end of the ropeway in Gōra we caught a bus back to the train station, then two trains to get back to Tokyo, where we had Ramen to round out the day.